MUSIC
from Crystal Cymbalogy, Q, Cyn Q and Cyn and the Saints

more to come soon.. we are currently in studio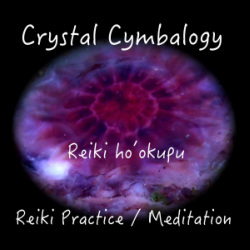 Our latest release is a Reiki healing CD commissioned by Reiki Master Cathy Prins.
Rick and I had such inspiration around this album created for Reiki folks to use doing treatments. The Reiki energies are palpable and that is why we have entitled it
Reiki ho' okupu or Reiki gift from heaven. ( A "ho' okupu" is a Gift given in exchange for spiritual mana (or energy). The literal meaning is 'cause it to sprout, make it grow'. You connect with the spirit of Aloha deep in yourself and ask 'what is an appropriate gift at this time?' Whatever Spirit says, that's your ho'okupu. How you listen to what they say - is an interesting exercise in itself. We certainly had some interesting moments creating this for you! Since Reiki came here via Hawaii, we found it meaningful to use Hawaiian words in the title as well as mixed in the CD. You can purchase through CD Baby by clicking the photo.

​


---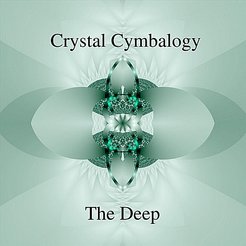 ​

The Deep is a group of studio recordings done live in the studio early on in the Crystal Cymbalogy experience. The title track is a journey with Rick, Cynthia and Dave Anderson from the basement Q Studio on Sasapequan on the lake in Fairifeld. This was such a magical space where many incredible moments happened spontaneously arising from the elements in that space. Click on the photo to be directed to CD Baby to purchase.
---
Musings




is a poetry and image book that is 22 pages and available through Blurb as a download, a paperback or a hardcover. Just click on the image to the left to order your copy!

Autographed copies are available for gift purchases directly from Cynthia. They will be numbered as they are the first print run.
Contact her directly for an autographed and numbered copy- cynsongs@me.com

Excerpts from a concert for the Earth 2011



Text , quotes and poetry from a concert on Earth Day 2011 at Yoga For Everybody.
Autographed copies are available at concerts and directly from Cynthia. for an extra $5 an accompany CD is available from Cynthia as well. email
cynsongs@me.com for ordering info