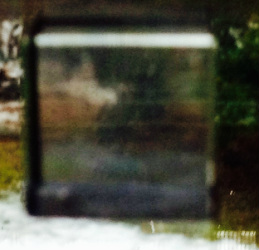 Salt is, shamanic-ally speaking, working with the foundation of life itself, the building blocks so to speak.
Himalayan salt's colloidal nature allows each salt molecule to be inter-connected through molecular vibrations. This salt is said to be the purest salt available essentially uncontaminated with any toxins or pollutants. Quite often this salt has been hand mined and washed in an environment that is pristine. Himalayan salt is over 250 million years old that has been exposed to high tectonic pressure surrounded by ice and snow high in the mountains. When observed under a microscope, this salt has a perfect crystalline structure.
Cube or octahedron in shape we can see the shape of the great pyramid if we stand it on a point! This is potent energy!
In the field of energy healing, we use salt as a means to purify and I have never been disappointed in its power to cleanse and release, protect and heal. It also in its shape reflects the medicine wheel and its directions (East, South, West, North, Below, Above and Within).
So let's take a closer look at what we are working with in the Saltana Cave and see why we all love being in that healing space.
Salt has the power to melt ice... so we use it to remove cold energy from our field and our bodies. It also has a drying and curative effect and so we also use it to move damp energy from our systems. All combined with its powerful geometry and the minerals it possesses, and that's not all!!
Our body does not need to metabolize the crystal salt in order for its energy to enter directly into our cells. Salt has a very unique property. As opposed to other crystalline structures, the atomic structure of salt is not molecular, but electrical! Guess what? Quartz crystal that is activated as in sound vibration, also has electrical properties!!! It's called Piezoelectricity. And it is the same kind of electricity that our bones, our DNA and various proteins generate under applied pressure.
So imagine, All of this combination of healing sound vibration and piezoelectricity , combined with spiritual intention, The beauty of the pink Himalayan salt and its minerals and electrical properties with sacred geometry! Here you have the possibility of purification and of creating a new way of being in the world.
Yes we do love our sessions in the Saltana Cave!
Until next time... honey in the heart, thank you thank you thank you!